"At a time when we needed it the most, Cheerful Helpers gave us the support and tools to connect with our daughter and fall in love with her all over again"
Brief Evaluation & Intervention Group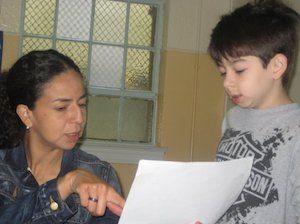 BEIG is often a first step for our families. This 15–week program is designed for children ages 2-6 and it's here where many children experience their first positive peer interactions. Children and their parents attend our small play groups twice a week and once a week for individual family sessions. These individual sessions, facilitated by family therapists, help parents process what is happening in the play group giving parents new understanding and insights into their child's behavior. Working with parents and their children ensures the whole family develops the tools necessary to support language development and interactive play. To learn more about our BEIG groups email Jaclyn Epstein at jaclyn.epstein@cheerfulhelpers.org.
Regional Center vendor #PD1247
Families may be eligible for reimbursement through private insurance