"Our first visit to Cheerful Helpers began a journey of understanding that continues to this day.
It's more than a school; it's a family " 
Cheerful Helpers Therapeutic School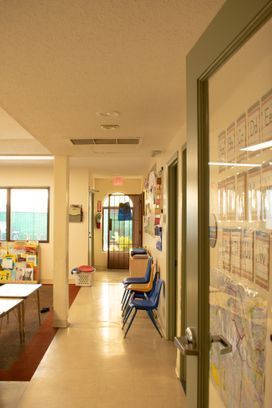 Our fully accredited preschool-1st grade program is for children ages 3-10. Following the common core state education standards, students attend school five mornings a week, under the care of our attentive special education teachers. Maintaining a small student to staff ratio of 2:1, our teachers are supported by licensed child and family therapists and student trainees. In a language rich environment, we teach our students about navigating themselves throughout a school day, as well as how to manage when times get hard or overwhelming. We use visual aids and a predictable schedule to build students' endurance and help decrease their anxieties of the new and unknown. We listen to what they have to say and teach them appropriate language to express themselves. While adhering to the core curriculum, our students build confidence and make friends. 
Parents engage in a parallel process beginning with an immersive class observation period and moving toward attending parent support groups as well as parent counseling 2 - 4 times a month. This critical parent component allows parents to learn along with their child, gaining the tools and support necessary to help their child thrive academically and emotionally.
Our individualized academic curriculum is enriched by yoga, art, music and dance. We also provide speech therapy, occupational therapy, and play therapy services as needed. For more information on our Therapeutic School please contact our Clinical Director Jaclyn Zeccola at jaclyn.zeccola@cheerfulhelpers.org