"Cheerful Helpers helped me realize that not only are there infinite possibilities for my daughter in life, but also for me"
Family Counseling Services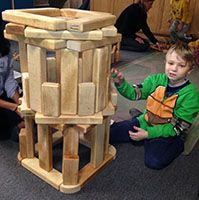 Our family counseling program is what makes us unique. Knowing children's growth and development is best supported when parents understand their child's behavior and needs, this group, for parents with children in our therapeutic school, meets weekly and is facilitated by a licensed family therapist. Parents are supported as they explore their feelings and concerns related to their child's social and emotional development. To learn more about our family counseling program contact our Clinical Director, Mary Harris at mary.harris@cheerfulhelpers.org.
Regional Center vendor #PD1247
Families may be eligible for reimbursement through private insurance